As I've just had a large batch of the Clamps badge arrive in the post I thought I do a quick update on my experience with DirtyPCBs.
For the first batch of badges I had them fabricated by Elecrow who quite often come out cheapest in price comparison. However I did have a few issues with quality of the ENIG finish, so this time around I decided to go with DirtyPCBs for a much larger run.
The PCBs turned up today and I couldn't be happier with the quality – I even received an extra 6 PCBs on top of the 60 I ordered.
| | Batch 1 | Batch 2 |
| --- | --- | --- |
| Order submitted | May 23rd | July 30th |
| Dispatched | May 28th | August 6th |
| Received | June 9th | August 16th |
| Quantity | 66 | 74 |
Here's a close up shot: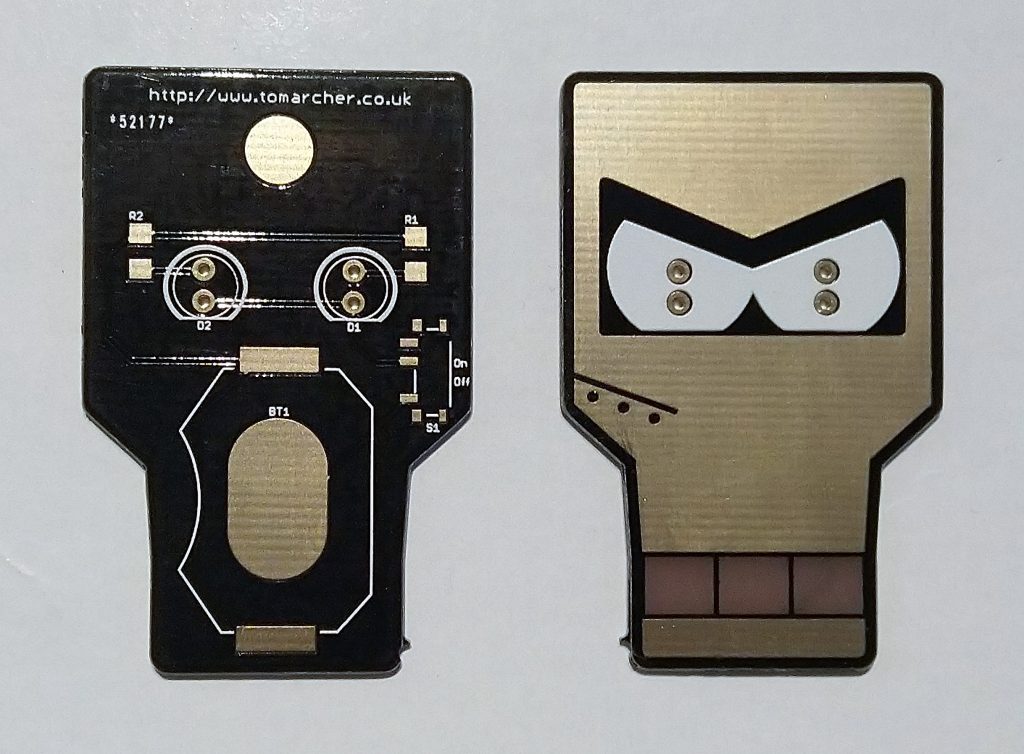 This version of the badge had a few revisions:
Website URL was added to the silkscreen on the back of the badge,
The pin pad was detached from the ground plane to aid soldering (thanks to davedarko for mentioning this),
The whole board was mirrored.
The number you see in the top left is added by DirtyPCBs as part of fabrication. It tends to end up on the front of your board so I flipped the PCB in EAGLE in the hopes it ended up on the back of the badge. I had a nervy time opening the box when it arrived!
And here are the Elecrow ones for comparison.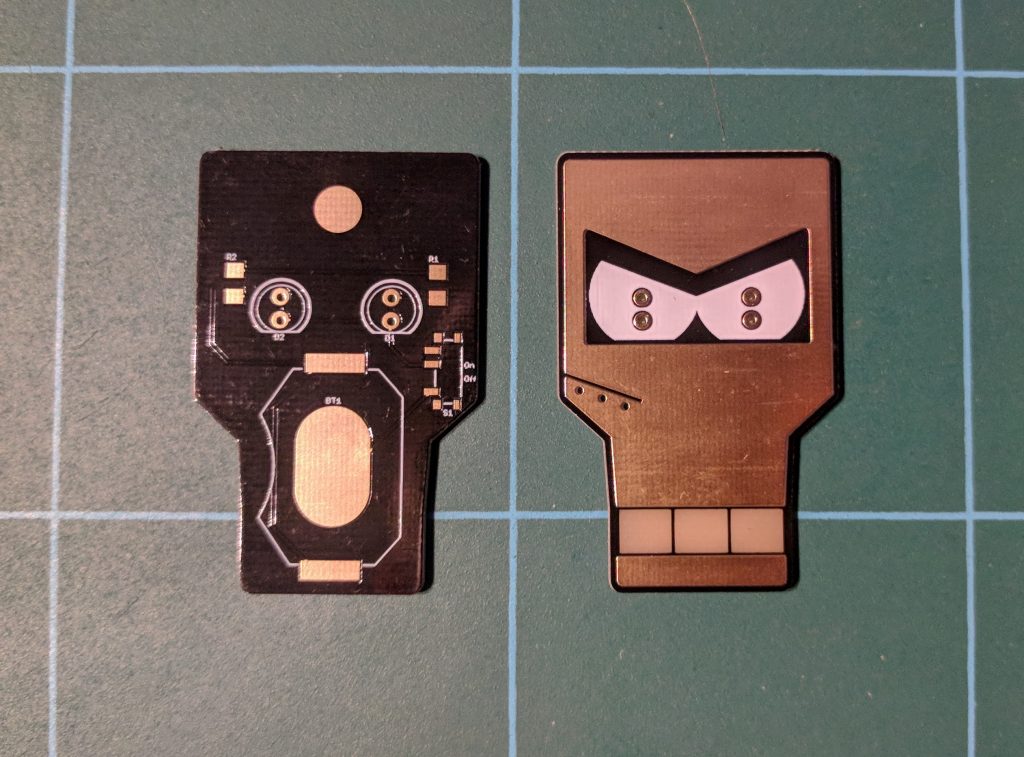 The DirtyPCBs ENIG finish is a slightly lighter gold colour, which I think more closely resembles Clamps' actual coloration. Apart from a couple of PCBs that got a little scratched in shipping, I'll be chucking all of these on Tindie fairly soon. Not so dirty after all!